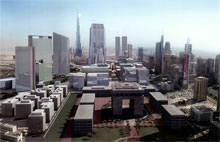 Below is a list of just some of the many testimonials given by delighted delegates about Business Risk Management events

Essentials of Internal Audit
"Phil covered the topic thoroughly. The course was pitched at just the right level. It should be mandatory for all new auditors."
East Riding of Yorkshire Council

Enterprise Risk Management (ERM)
"The feedback provided by the delegates was overwhelmingly positive. Mr. Phil Griffiths was able to enhance our understanding on a wide range of ERM aspects and at the same illustrate how to enhance our process by providing related real life scenarios."
Emirates National Oil Company (ENOC)

"Thanks for all your wonderful guidance and support in the development of the ERM process."
Economic Community of West African States (ECOWAS)

"Thank you for delivering the in-house course last week. The feedback has been extremely positive."
Department of Agriculture, Food and the Marine (Ireland)

"It was a real pleasure having you visit us on campus at KFUPM this week and for delivering such an insightful risk management workshop."
King Fahd University of Petroleum & Minerals (Saudi Arabia)

" Your workshop was fantastic and it gives us a broader perspective about Risk Management."
TAIB Islamic bank -Brunei

" Thanks a lot for the informative ERM training we received over the last 3 days."
Saudi Arabian Railways

Audit Committee Awareness
"I wish to express sincerest thanks and gratitude for conducting the Audit Committee Awareness Session."
Tamkeen (Bahrain)

Fraud The Invisible Enemy
"My objectives of developing better awareness of internal fraud were fully met."
Revenue Commissioners, Ireland
"Thanks for the inspiring and entertaining course"
Bank Negara (Central Bank of Malaysia)

Risk based audit
"We really benefited from the risk based audit training and everyone, without exception, had good words to say."
Oman Oil

"Thank you Phil for an inspiring course."
Landsbankinn (Iceland)

"It was a pleasure to have RBA course with you. It was fun and very informative."
National Housing Council

"It's been a great honor meeting you and having this very interesting training
I would like to thank you very much for all your valuable information and experience shared with us."
Black Sea Trade & Development Bank

"Excellent course - the breadth of knowledge shown was awesome."
Oman International Bank

Advanced Enterprise Risk Management
"Thank you so much for the comprehensive workshop. We've learn a lot from you."
Hong Kong Adventist Hospital

"Thank you once again Phil for sharing your expertise and wide experience."
Central Bank of the Solomon Islands

Advanced Audit Skills
"Of all the courses I have attended, this was the best organised and the easiest to learn from"
Singapore Stock Exchange

Effective Audit Manager
"It is always my pleasure to attend your training courses and learn from your vast experience."
Abu Dhabi Health Authority

Auditing the Actuarial Function
"Phil is one of the most effective presenters I have seen. He maintained interest throughout and his presentation style was excellent"
AVIVA