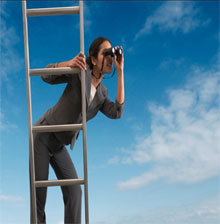 There has never been a more important or challenging time to be an internal auditor. The function has changed significantly from the basic compliance and checking function it once was to a key provider of business assurance.
Internal audit in the 21st century should be vibrant and exciting, adding real value to the organisation and operating at the highest levels. It should be seen as a catalyst for change and a business partner rather than the 'checker' or worse 'the necessary evil '
Internal audit should provide all levels of management with a new pair of eyes to look in at each aspect of the business and identify opportunities for improvement.
The Institute of Internal Auditors has offered significant guidance during the past few years to assist the profession to refocus its role towards key risks and introduce a consulting approach, amongst many other notable developments.
You need your internal audit function to demonstrate it's value to the organisation and show that it is crucial function and will contribute directly to enhancing business performance
That is where we can help
We offer a choice of 30 training courses for internal auditors at all levels (from the brand new to the Head of the function. These are delivered as open (public events) and can all be provided on an in-house basis at any location across the world
We have one of the largest databases of internal audit best practice in the world and constantly update this with research from across the globe.
if you are establishing a new function we can help you to develop your audit processes (e.g. developing your audit manual)
If you need to update your approach (for example by adopting a risk based approach) we can help you to establish the process
If you require to quality assure your function (in accordance with the IIA requirements) we can deliver this service on your behalf