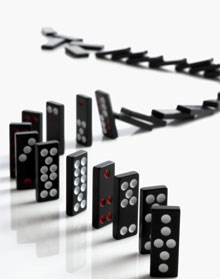 The following describes the approach and methodology for undertaking a risk management benchmarking exercise

The risk management process will be compared with and measured against world wide best practice and international risk management standards

The ability to manage significant risks effectively is an increasingly critical success factor for all organisations. Badly informed or poorly executed risk management, on the other hand, can easily spell disaster

As each month passes the importance of risk and assurance increases or so it would appear form the ever-increasing coverage being given to the subject. The result is that risk management has been catapulted from being a useful tool to become the very pulse of the organisation and the yardstick by which its management is judged.

The benchmarking exercise will assess all aspects of the risk management process by reviewing documentation, reports etc and interviews with key personnel

1. Risk Management Strategy and Approach
Evaluation of the strategy against best practice
Communication and understanding of the strategy
Risk management standards adopted
Risk management terminology used
Definition and understanding of risk appetite
Linkage to Corporate and business objectives
Extent to which opportunities are encompassed
Link to surprises and near misses
Inclusivity of the process
The Risk management framework
Approach adopted to sell the benefits to management
Benefits projected
2. Risk Identification and Evaluation
Methods used to identify risk
Sources of risk
Risk definitions – including use of inherent (gross) and residual (net) risks
Categories of Risk and how determined
Risk workshops – approach used
Sifting and clustering he risks – approach used
Use of scenario planning
How have more complex risks been assessed? egg Monte Carlo simulations and Bayesian Networks
Measuring the impact and the likelihood of occurrence of each risk

Approach adopted
Risk matrix – evaluation against best practice
How has the approach ensured consistency
Ease of understanding by managers using the process
Reliability of the information gathered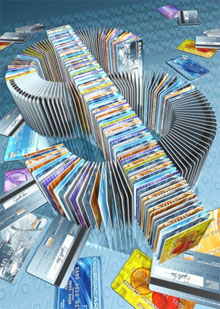 3. Assessment of Risk Mitigation
Approach adopted – workshops or other approach
Method employed to assess risk mitigation
Identification of risk exposures
Determination of exposures (the 4 Ts - terminate, tolerate, treat or transfer)
Establishment of action plans.
Risk treatment analysis – how have the cost/ benefits of dealing with exposures / exploiting opportunities been assessed?
4. Output from the Risk Process
Risk register – method adopted
Extent to which risks have been identified at the appropriate level
How has consistency been ensured
Approach adopted to deal with anomalies
Risk owners – how have these been determined
Flagging interdependencies – if one risk treatment is changed the other party or parties impacted need to be notified. How has this been dealt with
Reports for Senior Management
Board reporting to review progress in addressing the exposures – method adopted
Approach adopted to ensure new risks identified and included
Are annual statements required by risk owners? – What is included?
5. Embedding the Risk process
How have corporate risks been linked into the Strategic planning process
Has the process been adopted across the organisation?
Have all functions embraced the process?
How have operational risks into the business planning process
Approach adopted for risk tracking
How has the decision making process been influenced by the adoption of the formal risk management process?
What benefits have been delivered?
What changes to business processes have resulted?
Linkage to Performance management – method employed
Has the risk process changed the culture in any way?
How has the momentum been kept up
Integration of incident management
Integration of Business Continuity planning
How has the risk programme impacted priority setting?
Have risk champions been identified via the process?
How has the process been audited?
Next steps planned
6. Interviews with key personnel
If practical, short interviews (20 minutes) with key decision makers i.e. the Chief Executive, other Directors and Chairman of the Audit Committee should be arranged
7. Report
A comprehensive report identifying the strengths of the current process and opportunities for improvement will be prepared