Business Risk Management Ltd - The leading provider of risk management, internal audit, fraud and business assurance services
To make a booking on one of our online webinars, please click here

Business Risk Management provide training and consultancy services in the fields of Internal Audit, Risk Management, Fraud prevention and Corporate Governance.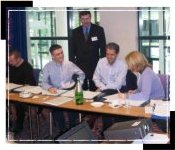 We have proven expertise in these specific fields and guarantee to provide the most up to date thinking and straightforward practical delivery.
These services have been provided to over 1200 organisations across the world during the past 20 years and feedback has been consistently excellent.
We have well- developed strategic alliances with professional bodies and world-renowned training companies, and deliver training and consultancy services across Europe, Asia, The Indian Subcontinent the Middle East and Africa.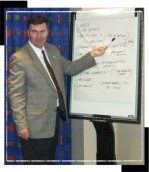 In addition to providing public training we can tailor courses to meet client's specific requirements and deliver them on an in-house basis anywhere in the world.
The CEO of Business Risk Management is Phil Griffiths, internationally recognised as one of the world's leading experts in Internal Audit and Enterprise Risk management
Train your internal auditors, whether new or experienced in the professional discipline of Internal Audit

Develop the skills and techniques of your risk managers

Enhance senior management awareness in the fields of Corporate Governance or Enterprise Risk Management

Quality Assure your Internal Audit function

Receive practical guidance on how to tackle the threat of fraud

Train your personnel how to prevent, detect and investigate fraud and malpractice

Develop a structured Enterprise risk management process for your organisation
Give us a call on +44 (0)161 339 3898 or send an e-mail to pg@businessrisk.co.uk
Click on the links on the left for full details of our key services and learn how your organisation can benefit
BUSINESS RISK MANAGEMENT LTD - TURNING RISK INTO BUSINESS OPPORTUNITY
Phil's international best seller 'Risk Based Auditing' can be ordered directly from this website.

Phil's newest book 'Enterprise Risk Management - The Key to Business Success' is also now available.

For more information, or to order the books, please look in the Publications Section
If you wish to be kept informed of coming Business Risk Management Ltd events, please subscribe by entering your e-mail address below.